Tax Preparation where you
Feel the Next Level Difference
We have developed an excellent reputation with taking care of the tax and accounting needs for a wide variety of businesses and individuals. With offices in Florida, Idaho, Louisiana and Texas. Whether you need assistance with mergers and acquisitions, financial management, tax filings, or something else, you can count on us for professional service. We have a wealth of information and are looking forward to working with you.
Our Package Tiers include a range of Solutions to increase your Business Bottom Line. INCREASE YOUR REVENUE with Low Bank Fees, EFIN Assistance, PTIN Renewal, to Brandable Mobile Apps , Text Messaging Marketing tools, Paperless Office and Multi Office Management Tools..
Class Start in September! Register Today!!
$6000 tax payer advances
Software 50 states
Brandable Mobile App
PTIN/EFIN assistance
Don't Stress. Bring your receipts...we'll do the rest

We prepare the following returns
Individual

Corporate, Partnership, LLC's

Estate, Trusts

Tax Exempt Organizations
Audits

Amended

Prior-Year

Multi-State
All our services can be tailored to meet your individual needs.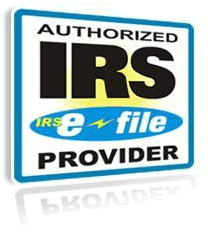 The desktop application is a comprehensive tax software for both individuals, corporations (1120, 1120S, 1065, 1041,706,709, 990 and 5500) and all states. You have the ability to E-file everything that can be.
​
We want you to succeed. Contact us today to see how you can benefit from our variety of accounting services.
​
Contact us today to get started! +1 (833) 829-6652 📧 https://nlfs17.com